Most of our courses are eligible by WDA for SkillsFuture Credit. Here are the steps on how to make your SkillsFuture claim.
No need Do any thing in it
No need Do any thing in it
Step 1
Login to SkillsFuture Website
Login to https://www.myskillsfuture.gov.sg/
Login button located at the top right corner
You need your Singpass ID and PW to access into Skillsfuture. If you can't remember the most important password in Singapore, no worries just click here to request for one.
Feel free to email us at [email protected] or call us at 6222 0583 between 10am to 7pm if you require any further assistance.
Step2
Click on "SkillsFuture Credit" to claim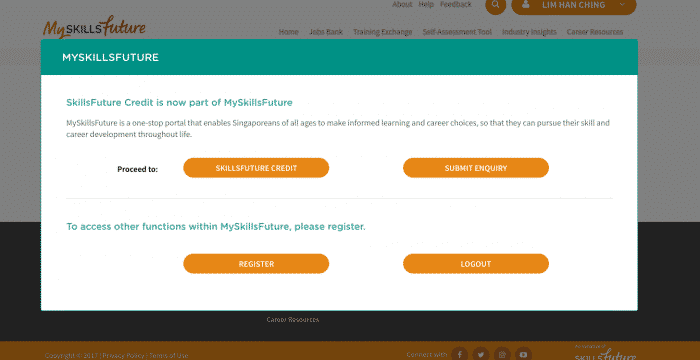 Step3
Submit a Claim
Click on the "submit a claim" button,
If you have not used the credits before it will show S$500
It will also prompt you to update your information, just fill up what is required and proceed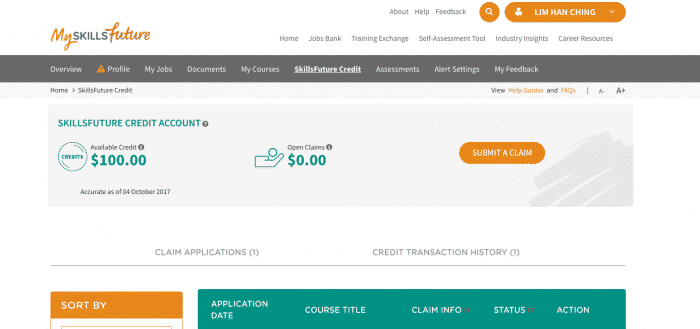 Step4
Select a Course
Search Crystal Learning Centre in "TRAINING PROVIDER"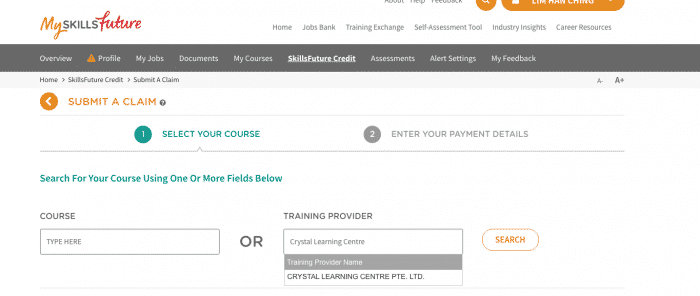 Step5
Search For Your Course
After you have typed the correct company name, scroll down to find a course table
Click on the radio button if you manage to find the course, click load more if you can't find the your course
If you are unsure about the course title please check with your learning consultant
Choose the correct course and click on the button "ENTER PAYMENT DETAILS"
If you can't find the course you want, please call us at 62220583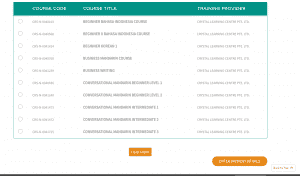 Step6
Claim your SkillsFuture
Key in the details
Upload your enrolment letter and invoice under the "SUPPORTING DOCUMENTS", kindly contact your learning consultant if you have misplaced or did not receive the above documents
Click on the button "SUBMIT"